News
Quick Links >
2015
|
2014
|
2013
|
2012
---
Web Design Competition for Northern Ireland
9th February 2015
see more details
here
Create your own website

using HTML code
with at least 4 linked pages
including pictures and text
on your own theme

(you can use the Go Berserk books to help you)


Send your website to competition@go-berserk.com. The closing date is Friday 10th April at 5pm


Prizes will be presented at BelTech in Titanic Belfast on Friday 1st May:

4 prizes for KS2 and KS3 students
1 prize for a student teacher
1 prize for a currently employed teacher
How to enter
Please note, this competition is open to pupils and teachers living in Northern Ireland only.
Create your website from HTML code on whatever theme you want. Please make at least 4 interlinked pages. You can include pictures, text, video, sound on the pages using HTML code, CSS or Javascript.


Send us your website by 5pm on Friday 10th April to competition@go-berserk.com using either:



a link to the wesbite if it is on the internet (please make sure there are no personal details like real names, addresses or emails on your website).


a zip file containing your web pages, folders and files. There are instructions on how to do this here.
Prizes
There will be 6 prizes awarded to the best websites. The prizes will be given in the following categories:
4 prizes for the best websites created by KS2 or KS3 pupils


1 prize for the best website created by a student teacher (currently studying for a P.G.C.E., B.Ed. or M.Ed.)


1 prize for the best website created by a teacher (currently teaching in a school in Northern Ireland)
Award ceremony
Prizes will be awarded on Friday 1st May at the BelTech festival held in Titanic Belfast.
---
Go Berserk...making more websites with CSS released
1st February 2015
click
here
for more details



ISBN: 978-0-9571655-2-6
Pages: 80
Formats: Paperback
Size: 25 x 19.4 x 3cm
Publisher: Imphora

details
What you will learn


Learn how to:

add pictures, Youtube videos and Google maps
make buttons
send email

Contents




Lesson 1 - Create a Splash Page
Lesson 2 - Using Tables
Lesson 3 - Create the First Page
Lesson 4 - Add CSS Effects
Lesson 5 - Make a Contact Us Page
Lesson 6 - Make an About Us Page
Appendix

samples from the book




website


You'll make a website like this.



Internet facts quiz


Here is the quiz from the book - check your answers!



free first chapter


Here is the first chapter for you to download free.

---
Go Berserk wins Queen's University's Big Idea
10th December 2014
Go Berserk won the seventh annual Queen's University Belfast "What's the Big Idea" competition. We won the Best Idea from a Postgraduate Student, sponsored by Queen's Postgraduate Community & Enterprise, and we also won the Best Overall Business Idea, sponsored by the Ormeau Business Park.
| | |
| --- | --- |
| | |
| with Joanne Graham, Postgraduate Community & Enterprise Officer at Queen's | with Patricia McNeill and Phil Murray of Ormeau Business Park |
---
Go Berserk nominated in UTV Business Eye Awards
23rd October 2014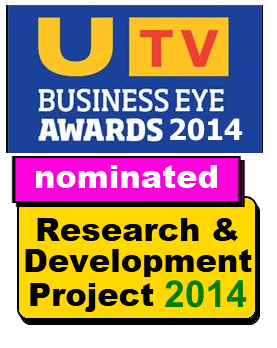 Go Berserk was nominated in the Research and Development company of the year category of the UTV Business Eye Awards 2014. This is the third year in a row that we have been nominated in this category! Congratulations to the winner, PathXL.
---
Debra Lilley in OTech article
20 August 2014
We were mentioned in an article in the OTech Magazine about Women in IT written by Debra Lilley (@debralilley). Debra, who has been a fantastic supporter of Go Berserk and is Oracle ACE Director, explains her inspirations and experiences in IT and says at the end of the article (on page 47):
I can't finish without mentioning our Next Generation Initiative, where we are going out into education and showcasing some of the roles in IT, and hoping to help some find graduate and apprentice roles in the Oracle Economy. Then there is some work I have had the privilege to see in my home region of N Ireland with Go Berserk, taking coding into primary schools and within the Java community the Devoxx4kids initiative is mind blowing. These are the people that inspire me, and more importantly the next generation of our industry.
---
Derry Coder Dojo
16 August 2014

We were invited to the end of summer Mozilla Webmakers Makers party at Coder Dojo Derry, held in the Magee Campus of the University of Ulster. We had a great time seeing all the amazing tech created by the coders including:
a Raspberry PI used as a server through native UNIX commands
an Arduino used to create sounds with any pitch or volume
an HTML website used to showcase short stories and illustrations
There were also lots of buns, a games competition organised by Magee Core and a fabulous venue hosted by Cunamh ICT. You can follow Derry Coder Dojo, or volunteer to help them on Saturdays from 11-1pm, via @coderDojoDerry on Twitter, Google Plus or Facebook.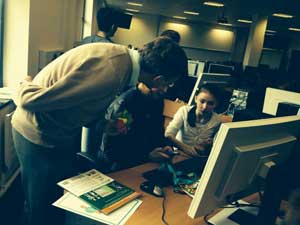 ---
---
Talk Talk update in the Mirror
5 July 2014

The Daily Mirror had a great article on what we've been up to since we won the Talk Talk Digital Heroes Award for Northern Ireland last year. You can read the whole article here.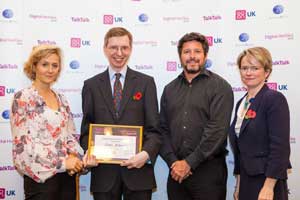 ---
The First Computing at School NI Conference
24 June 2014
We were very proud to attend the first ever Computing at Schools Northern Ireland Conference in Stranmillis University College organised by Irene Bell.

We were thrilled to give the keynote address, along with the inspiring Kerri McCusker from the University of Ulster and STEM Aware's awesome Roisin Crawford. Our keynote was all about our experiences on the EdTech tour earlier this year. The highlight was showcasing the "Good Job America" web page built in under 10 minutes by Jacob (aged 9 and now a consultant teacher of HTML and CSS at his primary school in Derry-Londonderry).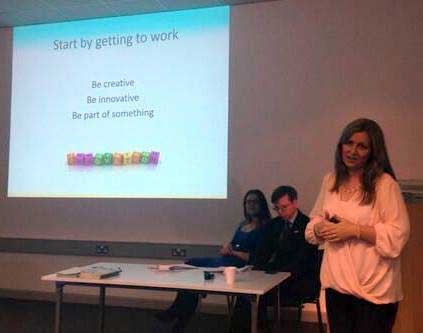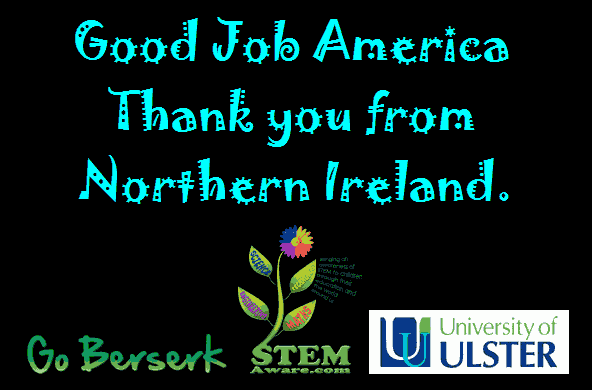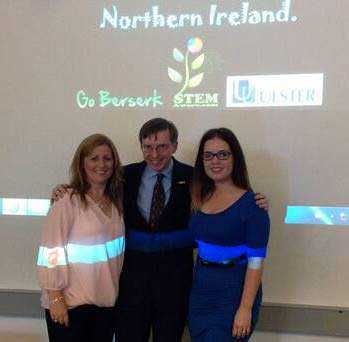 There were lots of amazing teachers at the conference, as well as Mark Dorling from CAS(UK), Stephen Howell from Microsoft (who talked about Minecraft and Computational Thinking) and plenty of workshops about everything from how to make a banana piano with Makey Makey through making games using Scratch and Construct to advice on professional development.

---
Santander UK Business Plan semi-finalist
10 June 2014
We were very proud to represent Queen's University Belfast as their graduate entry in the Santander Business Plan competition. Good luck to the finalists.

---
Ireland Funds Business Plan semi-finalist
6 June 2014
We got through to the semi-finals of the Ireland Funds Business Plan competition at the Ryan Academy in Dublin City University. Good luck to the finalists.

---
Waterside Cluster Group Mini EdTech Conference
7 May 2014
We attended a conference about educational technology for the Waterside Cluster Group at the White Horse Hotel in Derry-Londonderry organised by STEM Aware. There were lots of demonstrations of edTech, including a quick lesson in HTML coding using the Go Berserk code checker.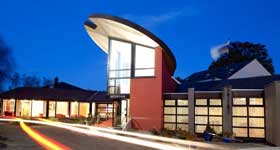 ---
Smart Skills North West
4 April 2014
We were ecstatic to be invited to the North West Smart Skills conference in St Mary's College, Derry. Definitely the highlight of the week!

Derry's new digital map was unveiled by Philip Flynn (Chair of Ilex), we heard inspiring talks from Gabrielle Moseley (US Consulate General in Belfast), Steven Duggan (Director of Worldwide Education at Microsoft), Bill Bates (Vice President, US Council on Competitiveness), Shauntel Poulson (New Schools Venture Fund), Steven Walter (Emerson Games) and our own Bro McFerran (Allstate NI), Joanne Ward (Seagate Technology), Martin Reilly (Mayor of Derry-Londonderry) and Marie Lindsay (Principal of St Mary's).
We learnt a lot, including:
only 5 schools are currently teaching programming at A-Level
IT companies in Derry could double in size if there were more local programmers
Northern Ireland has the second oldest US consulate in the world, in Belfast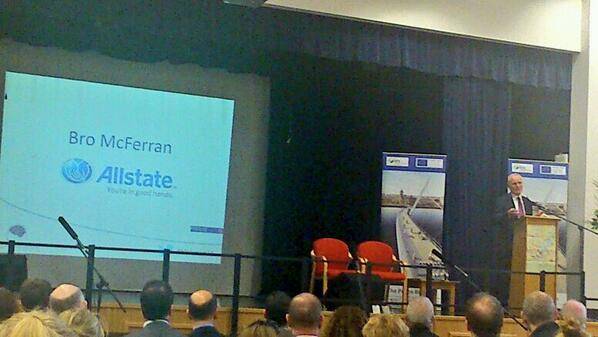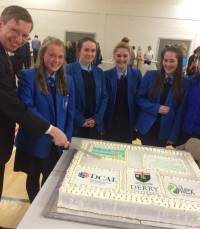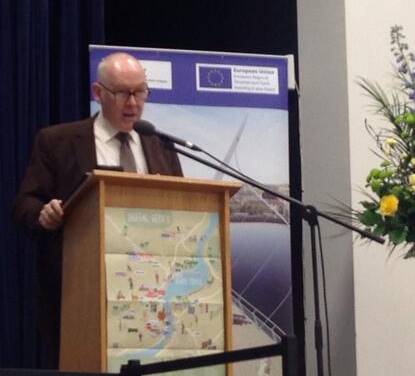 Then, the amazing Roisin Crawford from STEM Aware showed STEM Aware's new video and we all had some (very very large) cake to celebrate all the schools who had participated in the Go Berserk training. The cake said it all: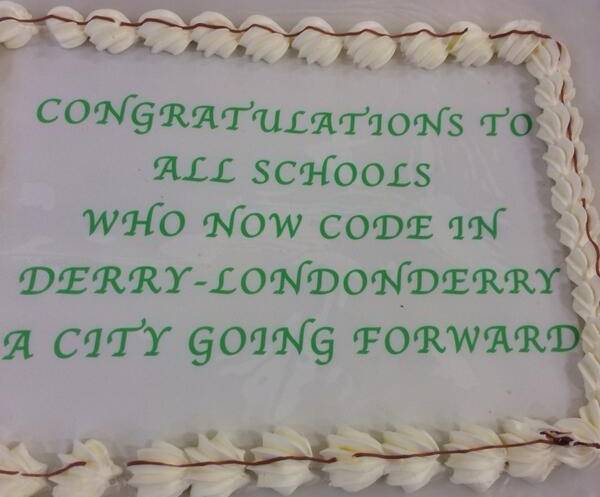 The best part of the whol day was seeing what the St Mary's girls had produced in the coding classes (with really impressive Javascript code) and the websites that Erin and Jacob (aged 8 and 9) from Oakgrove Primary wrote in two hours while everyone else was listening to the talks.

Erin and Jacob are truly web geniuses!
nature is impotant so here are some fun tips!
oakgrove
oakgrove is one of the most helpful websites for looking after the enviroment
3 main things to remember!
1.If you have let over fruit you can cut it and give it to your plants.
2.Water your plants once a day.
3.Throw away rubish in the bin.

everyone has right to go to school and learn so help them
go berserk
stem aware
I done all this in around two hours!!
Erin's website
Jacob's website
US Economic Conference
3 April 2014
Go Berserk was at the Annual Dublin US Economic Conference. The conference is organised every year by the US Embassy in Dublin to discuss economic issue that affect the US and Ireland (North and South). This year's theme was Education and Technology under the title "Smart People, Smart Economy"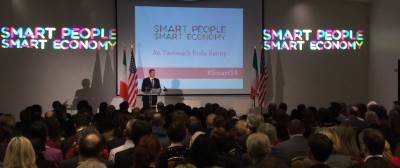 The keynote speakers included the US Embassy's Charge d'Affaires Stuart Dwyer, Taoiseach Enda Kenny, South African rugby captain Francois Pienaar, Steven Duggan (Head of Worldwide Education Strategy at Microsoft), Bill Bates (US Council on Competitiveness), Marcus Segal (Entrepreneur in residence at the Web Summit).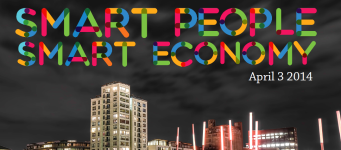 Go Berserk helped organise a session on STEM, STEAM and Entrepreneurship with Kerri McCusker and Roisin Crawford (STEMAware) which included contributions from Steven Duggan, Sean O'Sullivan (SOSVentures), Shauntel Poulson (NewSchools Venture Fund) and John Peto (The Nerve Centre).

In the evening we were invited to the Ambassador's residence for amazing food from Ireland, North and South at the Good Food Ireland showcase (the ice-cream from County Down was particularly great)... and we met up with everyone from the EdTech tour to the US.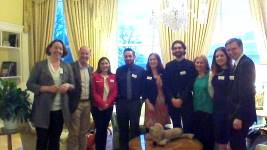 ---
Go Berserk training in Oakgrove College
24 March 2014
Yet another great day in Oakgrove College introducing more teachers to HTML coding.
---
Go Berserk training in Lumen Christi
21 March 2014
We had another great day in Lumen Christi introducing even more equally fantastic teachers to the joys of HTML coding. Lumen Christi was fabulous.
---
Berserkers at Oakgrove STEM Night
20 March 2014
We were honoured to be invited to a world first event at Oakgrove Integrated Primary - a night for parents and pupils to find out about STEM and STEM careers, organised by the parents (with a little help from STEMAware and the wonderful Oakgrove staff). There were some amazing STEM experiments, lots of Peace Bridges, and Derry's very own Coder Dojo.
We think every primary school should have one!
There was even a 9 year old coder who knew more about Go Berserk than we did, after completing the HTML book himself - definitely a web genius berserker.
P.S. we really love the Coder Dojo Derry website which says (at the moment): "This site is currently under construction by the kids"
---
Go Berserk training in St Cecilia's
20 March 2014
We had a great time in St Cecilia's introducing some fantastic teachers to the joys of HTML coding - it was even difficult to drag them away for lunch! Thanks to St Cecilia's and their super-modern ICT suite.
---
Go Berserk training in Derry-Londonderry
20-26 March 2014
Derry City Council has provided 56 schools in the city with a class set of Go Berserk books for free and we will be sharing with teachers how to get the most out of them.
There are four free events organised in March in local schools in Derry for one representative from each of the 56 schools chosen to attend.

Here is a list of the schools that will be receiving a free class-set of the books. If your school is on this list, you are invited to one of the training events. Please register to attend here.
.
If you have any questions, please contact us on info@go-berserk.com or by using the 'Contact Us' page
---
Safer Internet Day
11 February 2014
We were honoured to be invited to talk at the Safer Internet Day in Wellington College, Belfast. We even appeared on a live TV feed streamed across the Internet! Here are some comments from the day about Go Berserk:
Hearing from Ian Simons about potential of the Internet - young people learning more about writing websites ! #sid14

Safeguarding Board (safeguardingni) on Twitter
It's not all about the dangers, the internet also benefits. Hearing from @GoBerserk1 about teaching young people to build websites #SID2014
@GoBerserk1 Great stuff, really interesting to hear about your work :)

Parenting NI (@ParentingNI) on Twitter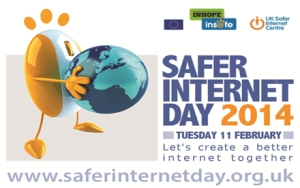 ---
Go Berserk wins Bronze at the Learning Awards
6 February 2014
Go Berserk has been awarded a Bronze in the Start-up Learning Provider of the year at the Learning Awards, and was a finalist in the Innovation in Learning Award.

We were the only company from Northern Ireland in the awards, and the only non multi-national company to receive nominations in two categories. The Learning Awards brochure gives more details here.

This is what the judges said about Go Berserk:
Go Berserk's mission is to create thousands of high-end computing jobs in Northern Ireland. The programme (which started as a conventional book but is now both an iPad app and an e-book) helps eight-year-olds to build websites. A comprehensive curriculum is being developed, and copies of the first book are in every single primary school in Northern Ireland.
The impact of the programme extends into the wider community. It works with all abilities and has been successful in a Learning Centre for excluded pupils. Often someone seen as a low achiever in the classroom can become an outstanding programmer.
---
New York Goes Berserk
22 January 2014
Go Berserk landed in New York City and visited the following places:
---
Boston Goes Berserk
18 January 2014
Go Berserk landed in Boston and visited the following places:
---
Go Berserk report online
16 January 2014
The Stranmillis report about the effects of Go Berserk on 10 primary and secondary schools in Northern Ireland has been published online. You can see the full report here or an executive summary here.
The report revealed that:
the best coders are 8 year olds
there is no real difference at this age in the enthusiasm of boys or girls for coding
children identified as "low achievers" in the class or with special educational needs actually become the best coders and teach the rest
For example, one school which used the book with 10-11 year olds said this:

"Students found that coding the pages provided the same sense of achievement and challenge that they often encounter when playing computer games at home... One student in this class excelled beyond the expectations of his the teacher. He was on the autistic spectrum.. The experience helped his confidence greatly, to the extent that he was soon known as the class 'IT consultant'....Even though the teacher had not used HTML code before she felt at ease alongside the students as they all learned together. She said that 'she became a participant in the learning rather than just the sole provider of the knowledge'...The development of web sites raised the aspirations for career opportunities in computing. The school plan to develop and expand the work started in this pilot for future years and with additional year groups"
---
Discussion at 1776, Washington DC
15 January 2014
You can read an account of the discussion we had in 1776 in Washington DC here, reported by Jessie Zeng.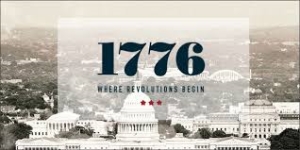 ---
Seattle Goes Berserk
15 January 2014
Go Berserk landed in Seattle and visited the following places:
---
Washington DC Goes Berserk
11 January 2014
Go Berserk landed in Washington DC on the EdTech Ireland trip sponsored by the US State Department. We visited the following places:
---